August 24, 2022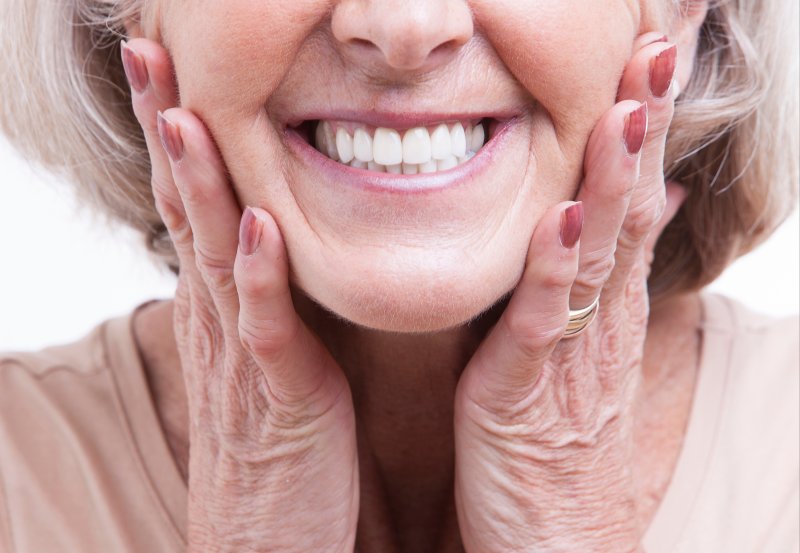 Missing teeth can affect more than just your appearance – it can impact your overall quality of life. Fortunately, dentures are an excellent solution that allows you to enjoy a complete smile once again! Before getting them, many patients ask if it can affect their taste. While dentures can have an impact on your taste, there are ways to prevent that from happening. Read on to learn exactly how the prosthetics affect your taste and what you can do to improve the sensation.
How Do Dentures Affect Taste
There's no doubt about it – dentures are very lifelike and closely resemble your natural teeth. However, they're still nothing like your original set of pearly whites. The prosthetic covers the upper palate, which plays a role in taste and smell. If you fail to clean your dentures properly, it can lead to residual deposits, which can cause a bad taste or interfere with your taste in foods.
It's also worth noting that lower-quality dentures are non-porous, meaning they're able to pick up more odors and tastes. Unfortunately, that can negatively affect your overall taste sensation. Using excessive denture cream can also have an impact, which is why you should only apply the recommended amount.
How Does Taste Affect Nutrition?
Not being able to properly taste your food may cause you to lack motivation to eat anything other than the bare minimum to avoid starving. Sadly, these sudden changes in eating habits can put you at risk of chronic disease down the line. It's been shown that denture-wearers who experience diminished taste may:
Lose interest in cooking
Avoid foods with sour or bitter tastes, which can contain essential nutrients
Indulge in more sweets, contributing to diabetes
Take in more salt, which is bad for cardiovascular health
Eat less low-fat dairy, worsening osteoporosis
Consume more fat
Ways to Improve Taste Sensation
Rest assured – your dentures don't have to negatively affect your taste or health! You can reduce the impact by:
Cleaning your dentures properly to avoid stain buildup and food deposits
Getting better-fitting dentures so you don't have to use denture cream
Upgrading to dental implants so you don't have to worry about a base plate affecting your taste buds on the roof of your mouth
Even though we naturally lose our sense of taste as we age, we can keep it around for as long as possible by taking the right precautions. With these tips, you can prevent your dentures from affecting your sense of taste, so you can continue savoring all the tasty flavors of your favorite foods!
About the Practice
At Whitinsville Family Dentistry, we use cutting-edge dental technology to provide exceptional service unlike anywhere else. Our team will also comprehensively address your concerns the first time around, ensuring you get the results you deserve. If you think your dentures are significantly affecting your taste, don't hesitate to contact us. We'll find a solution that works best for you. You can make an appointment via our website or call (508) 234-8107.
Comments Off

on The Impact of Dentures on Your Taste
No Comments
No comments yet.
RSS feed for comments on this post.
Sorry, the comment form is closed at this time.