Smile Makeovers – Whitinsville, MA
Delivering Dream Smiles with Quality Care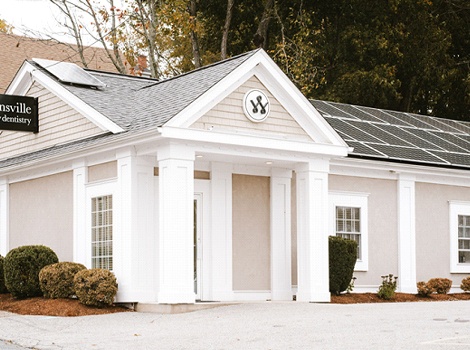 When you look at your smile in the mirror, what do you see? If your teeth are full of flaws and imperfections, you may need multiple cosmetic dentistry services to give you the smile of your dreams. That's where we are ready to help with a smile makeover from Whitinsville Family Dentistry. We combine multiple cosmetic and sometimes restorative treatments to give our patients unmatched, seamless, and beautiful results.
Why Choose Whitinsville Family Dentistry for a Smile Makeover?
Metal-Free, High-quality Restorations
Wide-Range of Cosmetic Dentistry Services
Experienced Team of Dentists
Changing Your Smile's Shape
If you look at your smile and don't like how it's shaped, we have a solution. Porcelain veneers can be used to change the shape of one tooth or even your entire smile. This is an especially useful treatment for patients with some teeth that are misshapen while others our perfect. Our cosmetic dentist in Whitinsville can custom make porcelain veneers to match the teeth in your natural grin. These thin shells of dental porcelain are designed to cover the front surfaces of the smile to conceal, correct, and reshape teeth.
Improving Your Smile's Stability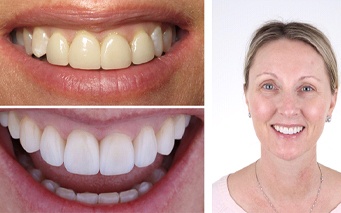 For those with cracked, broken, or even missing teeth, we can combine restorative and cosmetic services to bring stability and strength back to your smile. We offer custom-made dental crowns to cover the entire visible portion of a tooth, protecting and strengthening it in the process. If you're missing multiple teeth consecutively, we can use a dental bridge to literally "bridge" the gap in your smile. Additionally, we have dental implants for the most stable and secure tooth replacement available.
Enhancing Your Smile's Color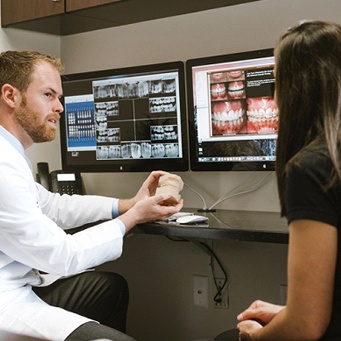 Is your smile affected by discoloration, stains, and yellowing? No worries! We offer at-home teeth whitening to treat these problems! Simply wear our custom-made whitening trays for about 30 minutes each day, and you'll start to notice beautiful results after a couple of weeks. This service can be easily combined with other cosmetic treatments to brighten your smile at your convenience.
Are You a Candidate for a Smile Makeover?
Does it sound like you could benefit from multiple cosmetic dentistry services? If so, you may be a great candidate for a smile makeover. The only way to know with certainty is to schedule a consultation with our office. One of our skilled dentists will carefully examine your smile before developing a personalized treatment plan. If you have preexisting oral health issues like gum disease or tooth decay, they will need to be treated before beginning.
Are you ready to get a smile makeover in Whitinsville? Contact our office today to get started on a renewed, beautiful set of teeth.