Laser Dentistry – Whitinsville, MA
Advanced Technology for Amazing Comfort & Efficiency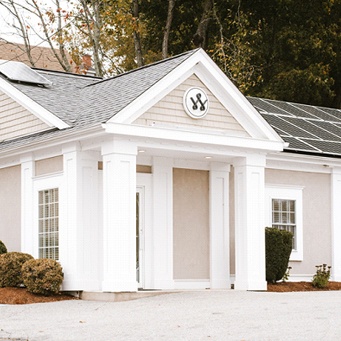 Just like other industries, modern technology has allowed dentistry to become more efficient and comfortable. One of the ways we do this is by offering laser dentistry, an ideal alternative to drills and scalpels. Whitinsville Family Dentistry has invested in the Solea CO2 dental laser, a premier choice for precise, quality, and comfortable results. Lasers can sound intimidating, however we provide this type of care for our patients because it leads to more exceptional and enjoyable experiences overall. Keep reading to learn more about laser dentistry in Whitinsville.
Why Choose Whitinsville Family Dentistry for Laser Dentistry?
Solea is FDA Approved for All-Tissue Dental Procedures
No Additional Cost—Insurance Coverage is the Same
Eliminate the Need for Drills and Needles
What is Laser Dentistry?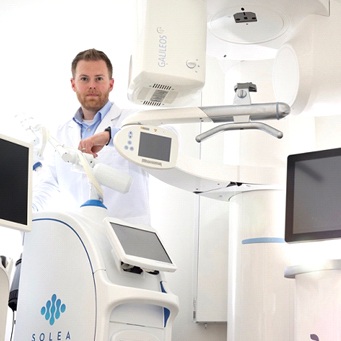 Laser dentistry is a technologically advanced, safe alternative to using instruments like drills and scalpels. The Solea CO2 laser utilizes light at a unique wavelength to precisely vaporize soft tissue, tooth, or bone without any contact. This light is delivered in thousands of pulses per second, providing an effect than is almost completely painless—very little discomfort if any at all. When using this technology, 9 out of 10 patients don't require local anesthesia for fillings, which allows you to enjoy pain-free, blood-free and needleless treatments. Plus, you won't need sutures because laser dentistry promotes healing.
Benefits of Laser Dentistry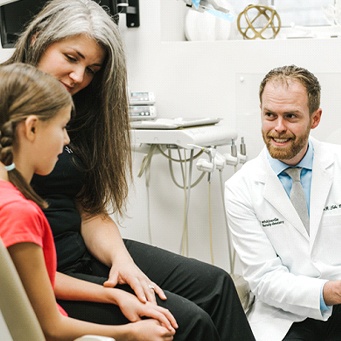 Although laser dentistry can't be used for every treatment you may need, we offer it to our patients because of these unique benefits:
Produces analgesia during procedure
Has extreme precision
Increased speed without needles
No pain or numbness
Very minimal noise and vibration
Improved healing times after procedures
If it sounds like you could enjoy some of these advantages, contact our office today to learn more about the process.
What Procedures Can Laser Dentistry Help With?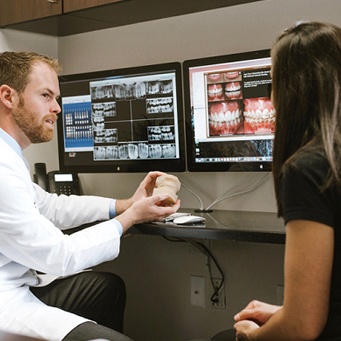 One of the reasons we invested in the Solea Laser is that it can assist with various dental treatments, including:
Tooth decay: We can use a laser to remove decay within a tooth, and we can prepare the surrounding enamel to accommodate your filling.
Gum disease: Lasers can be used to reshape gums, removing bacteria in the process. They can also be used to remove bacteria during root canal therapy.
Biopsy: In some cases, we may see warning signs of problems like oral cancer that may require a biopsy. With a laser, we can remove lesions or small pieces of tissue, even relieving the pain of problems like canker sores.
If you're ready to get the most advanced and comfortable dental treatments available, call Whitinsville Family Dentistry today to get in touch with our friendly front desk team.