Knowledgeable Whitinsville, MA Dentist
Get to Know Dr. Swati Agnihotri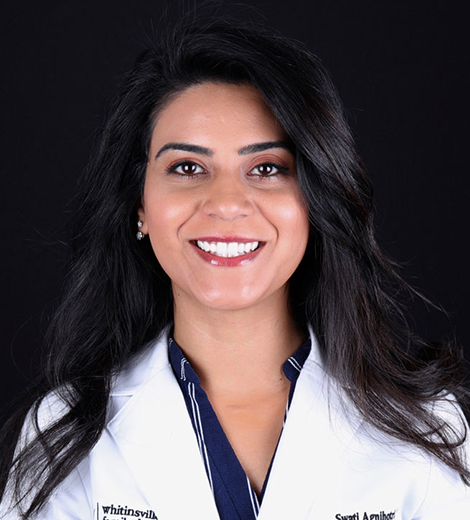 Dr. Swati Agnihotri is a Canadian at heart who grew up in Toronto, Ontario and completed her Masters in Molecular Genetics before pursuing dentistry at Boston University. Later, Dr. Swati completed her residency at St. Luke's University Health Network in Pennsylvania to gain further experience. She is a continual learner and is consistently enrolling in continuing education through Spear, ADA and nationwide dental conferences.
Practicing dentistry has been her passion and it's ever growing! Dr. Swati treats her patients with compassion, patience, and dedication to achieving satisfaction. Being able to give her patients confident smiles makes her love what she does.
When Dr. Swati is not in the dental office, she enjoys hiking, running, reading, painting, playing tennis, eating out and catching up with friends and family. She also enjoys diving into new-found adventures such as snowboarding, horseback riding and someday paragliding!