Porcelain Veneers – Whitinsville, MA
Conceal All Sorts of Cosmetic Flaws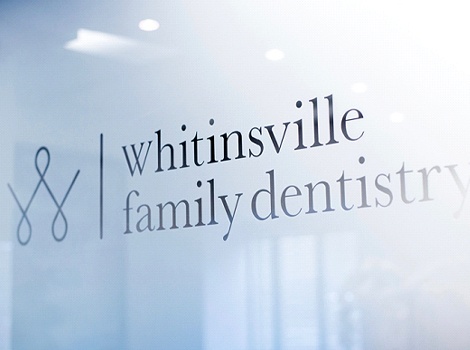 Do you ever feel like your pearly whites are leaving something to be desired? Maybe they have cracks or stains that you can't seem to get rid of. That's where porcelain veneers in Whitinsville come in. These ultra-thin shells of durable dental porcelain are designed to be permanently bonded to the front surfaces of your teeth to conceal all sorts of cosmetic flaws. The best part is, they can correct multiple types of imperfections in just two quick appointments with one of our dentists. If you're interested in having a movie-star perfect smile that can last for years to come, contact us today to schedule a veneers consultation.
Am I a Good Candidate for Porcelain Veneers?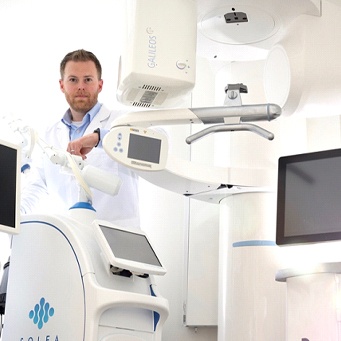 Your cosmetic dentist in Whitinsville will always make sure to suggest a treatment that benefits the health of your smile as well as its appearance. For many people, porcelain veneers are the perfect example of this type of treatment.
To make sure that porcelain veneers are right for you, our dentists will make sure you don't have any untreated issues like cavities or gum disease beforehand. After all, the health of your smile is more important and urgent than the cosmetic aspect of it. If you clench or grind your teeth, we may recommend a nightguard to prevent harmful wear and tear of your veneers.
You're a great candidate for veneers if you have one or more of the following imperfections in your smile to correct:
Chipped, cracked, or broken teeth
Discoloration
Small gaps between teeth
Minorly misaligned teeth
What's the Difference Between a Porcelain Veneer and a Dental Crown?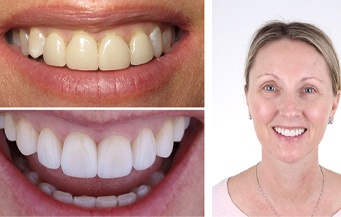 You may have heard that a dental crown can fix all the problems mentioned above, and this is true to an extent. A dental crown, however, is a tooth-shaped cap that slips over the top of the tooth and conceals the entire visible portion of the tooth. Veneers, on the other hand, only cover the front-facing section of your pearly whites.
What's the Veneers Process Like?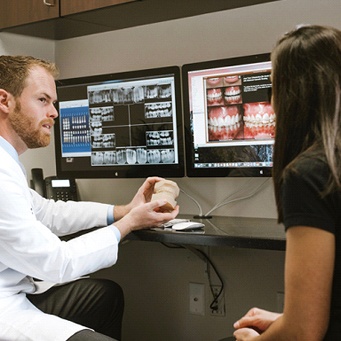 As mentioned earlier, the great thing about veneers is that they only take two quick appointments to place, after the initial consultation to determine that they're the right treatment for you. At the first appointment, we will remove a small sliver of enamel to ensure your veneers lay flush against your teeth and don't bulge out in your smile. Then we'll take impressions of your prepped teeth and send those off to the dental lab to design your veneers.
In the meantime, we'll affix you with temporary veneers to let you take your new smile for a test drive. Simply return to our office for a second appointment in a few weeks when your permanent veneers are ready, and we'll instantly transform the appearance of your grin.
How Can I Make My Veneers Last as Long as Possible?
In general, the cleaner and healthier you keep your underlying teeth, the longer your veneers will last. With proper care, they can last up to two decades. Here are some tips to help your beautiful smile stay that way for as long as possible:
Brush and floss your teeth every single day.
Visit us for a checkup and cleaning every six months.
If you clench and grind while you sleep, wear a prescribed nightguard.
Avoid chewing on ice, hard candies, and pens.
Use a soft-bristled toothbrush to avoid scratching and wearing down your veneers.