Dental Implants – Whitinsville, MA
Effective Tooth and Root Replacement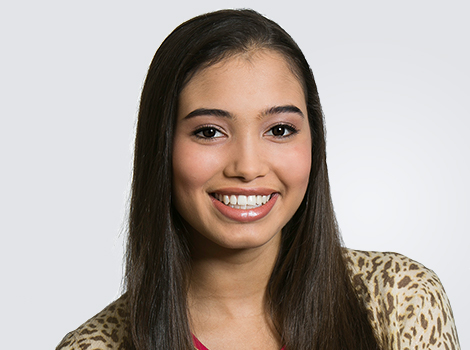 While there are multiple methods to replace teeth, dental implants in Whitinsville are the only solution designed to replace both the root and the crown at the same time. With this form of replacement, you're getting a tooth that most effectively resembles natural tooth structure. Thanks to their versatility, you can even replace several teeth at a time, including an entire arch, with the help of dental implants. To learn if you're eligible for treatment from our qualified dentists, call our dental office today!
Why Choose Whitinsville Family Dentistry for Dental Implants?
Implant Placement Performed In-Office
Computer-Guided Surgery for More Predictable Treatment
Cone Beam Scanner Utilized for Better Planning
Benefits of Dental Implants
Because dental implants are designed to replace the root, that means the titanium post that mimics its structures needs to integrate with existing bone tissue. Titanium is biocompatible, which means it is designed to integrate with the existing bone and soft tissue without worry of rejection. It's this process, also known as osseointegration, that gives your replacement tooth the long-term durability, functionality, and aesthetics that dental implants are known for. Eating your favorite foods feels natural, whether it's apples, steak, nuts or any other tough or crunchy substance.
Furthermore, dental implants are proven to last longer on average than other tooth replacement options. They typically last at least 25 years when properly maintained, but most people who have dental implants have them for life without needing any type of replacement. Dental implants are also incredibly safe, averaging success rates as high as 98 percent, even after 10 years of use.
Indications for Dental Implants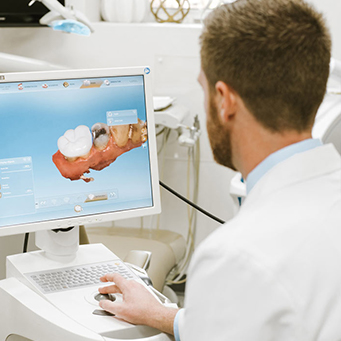 On top of their function, longevity and natural-looking characteristics, dental implants are incredibly versatile. Our dental office can design and create a restoration that fits on top of dental implants and replaces single, multiple or all teeth at once!
Missing One Tooth
A single tooth can be replaced via one titanium post and one implant-retained crown. Attaching the two components together is a metal connector known as an abutment. This keeps the porcelain crown stable, just make sure to clean it during your daily oral care.
Missing Multiple Teeth
Traditional bridges require you to remove the existing tooth structure of neighboring teeth so that the bridge can be properly anchored. Implant-retained bridges remove this potential issue entirely because a pair of dental implants replaces the need to modify existing tooth structure.
Missing All Teeth
Whether you want to fit dental implants with either a full or partial denture, dental implants can effectively do so. In fact, we do not even need to assign a dental implant to each replacement crown used. Most implant-retained crowns use between four and six implants to hold an entire arch of teeth.
Start to Finish Convenience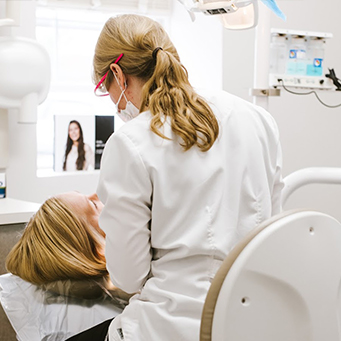 Unlike most dental offices, you can complete your dental implant treatment entirely in one dental office. While most dental offices require you to visit another dental office for the placement portion of your treatment, Whitinsville Family Dentistry performs both the placement and restoration phases required for dental implants. Our dentists' expertise, attention-to-detail, and advanced in-house technology ensure the most successful outcome possible, regardless of how complex your treatment may be. Communication also improves since you're speaking to fewer dental professionals.
Cost of Dental Implants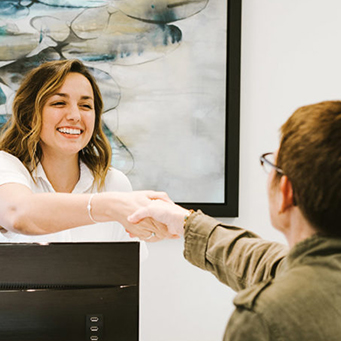 While dental implants can be incredibly versatile, their cost is not always so straightforward. During your consultation, we'll go over all of your needs ahead of time, including the number of teeth you need to replace, preparatory treatments designed to make your implant treatment viable (i.e. bone grafts, periodontal therapy) and the type of restoration needed to restore your smile, all of which come with their own unique costs. Regardless, dental implants are typically seen as more cost-effective compared to other solutions because of their longevity, function, and aesthetics. Think of them as a long-term investment for both your smile and your oral health.
How Dental Implants Work
The process of receiving your dental implants is one that requires time and patience, but you can feel confident knowing our Whitinsville team will be with you through the entire length of your treatment plan. From the moment you learn you're a candidate for implants to the surgical placement of your posts to the securing of your finalized restoration, we will make sure you are safe, comfortable, and pleased with your results.
Dental Implant Technology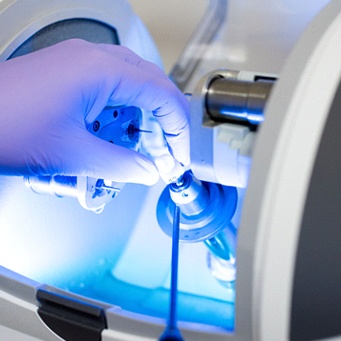 One of the reasons why our dental implants have such a high success rate is the state-of-the-art technology we use. 3D CT scanning and guided dental implant surgery allow Dr. Tubo and the rest of our team to help patients receive the best tooth replacement available. What's even better is that these instruments increase the efficiency of the procedure. Read on to learn more about this advanced technology and the benefits of having it in our practice.
Dental Implant FAQ's
Dental implants have quickly become one of the most popular tooth replacement options because of their unique advantages like longevity, strength, and beauty. If you're considering this solution, you may be curious about certain aspects of the treatment process. That's why we've included the answers to some of the most frequently asked questions about dental implants. Keep reading to get the information you need for a confident decision when choosing this replacement.
How Do Dental Implants Compare to Natural Teeth?
One of the main reasons that patients are choosing dental implants is their ability to feel, look, and function just like your natural teeth. This replacement is the only option that restores your entire tooth from the roots up, allowing you to confidently chew through even the toughest of foods without worrying about your smile coming loose. Plus, dental implants allow your restorations to mimic the way your natural teeth emerge from your gums for seamlessly beautiful tooth replacements.
Does Getting Dental Implants Hurt?
At Whitinsville Family Dentistry, patient happiness and comfort is our top priority, which is why we will ensure that you're numb and relaxed before beginning. We even offer sedation dentistry for a deeper sense of calm. You may hear about the surgical process and automatically assume that it's painful, however patients who have gotten dental implants relate the procedure to a simple tooth extraction. Plus, the jawbone doesn't contain very many pain-sensing nerves, which is one of the reasons why dental implant procedures are much more comfortable than you may expect.
Will My Insurance Cover Dental Implants?
When considering dental implants, cost is usually a factor, and you're probably wondering about your insurance coverage. Unfortunately, most dental insurance plans do not cover implants, however this will vary on a case by case basis. Usually, parts of the process may be covered such as the consultation, but this will all depend on your plan. Our front desk staff is experienced in maximizing insurance coverage while minimizing your own cost.
What Should I Expect After the Procedure?
Once you've completed your dental implants procedure, it's completely normal to experience some soreness and slight bruising. However, this can be managed with the pain medication we give you and a using a cold compress to numb the pain. It's important to give yourself a few days to rest after the procedure. Because of this, many patients prefer scheduling their surgery on a Friday to give themselves the weekend to recover.
If you have any additional questions, contact our office today to speak with our friendly front desk team!