Dentures – Whitinsville, MA
Customized Full Smile Replacement Solutions
Are you missing some, most, or all of your teeth? If so, we're glad you found us! At Whitinsville Family Dentistry, we offer different types of dentures to replace teeth and restore confidence. Dr. Tubo and the rest of our team will get to know your needs to ensure you get the best results. We can't wait to help you smile with health and happiness thanks to our dentures in Whitinsville.
Why Choose Whitinsville Family Dentistry for Dentures?
Friendly, Caring Team of Experts
Comfortable & Hi-Tech Office
Flexible Payment Options Available
Who's a Good Candidate for Dentures?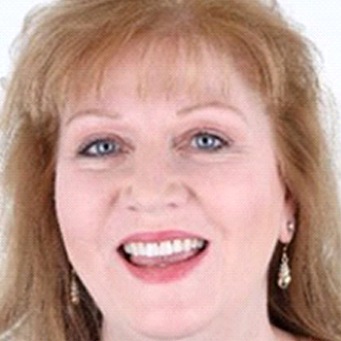 We offer various denture options to replace any pattern of missing teeth. Most individuals who have suffered moderate to extensive tooth loss are candidates for full or partial dentures. The only way to know for sure is to schedule a consultation . Any necessary preliminary treatments like gum disease therapy or tooth extractions must be completed before you can get dentures. If you're missing a single tooth, or a few teeth consecutively, we may advise you to choose dental implants or dental bridges for the best results. Learn more about your eligibility by reading the information below!
Effects of Missing Teeth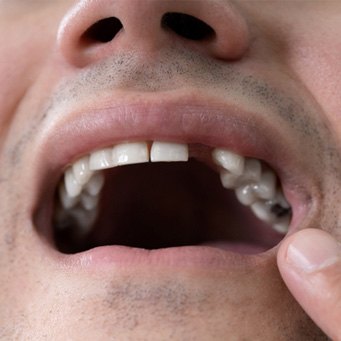 Tooth loss can occur for several different reasons. According to the American College of Prosthodontists, some of the most common causes include tooth decay, gum disease, and physical trauma. If you fail to replace these gaps in your smile, you can increase your chances of several complications, including:
Facial Sagging – Without teeth, your facial muscles are left unsupported, causing your cheeks to appear sunken in and your lips to wrinkle. This can leave you looking much older than you are!
Difficulty Speaking – Missing teeth can make it difficult for you to enunciate your words and negatively affect your communication.
Trouble Eating – Being unable to chew harder foods will cause you to miss out on essential vitamins and minerals.
Lower Self-Confidence – As you can imagine, having gaps in your smile can affect your self-confidence, which can impact your social and work life.
What Qualifies You for Dentures?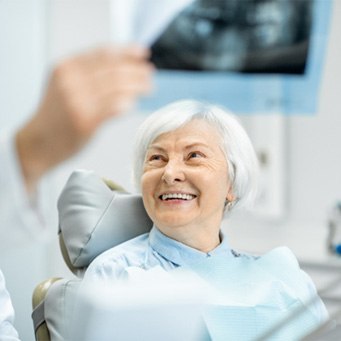 If you've experienced significant tooth loss or have sustained lots of damage to your teeth, you may be eligible for dentures. The only requirement for wearing dentures is having a commitment to your oral hygiene routine. For successful treatment, you must care for your restoration and smile.
The number of teeth you're missing will determine which type of denture is best for your unique situation. Regardless, dentures are more affordable than other methods, which is why they're ideal for patients on a budget.
Alternative Tooth-Replacement Options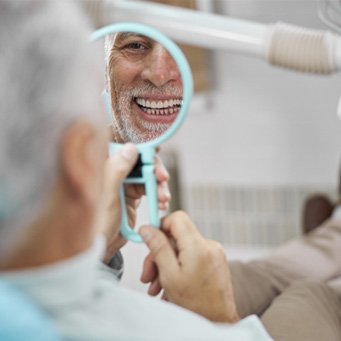 Not a good candidate for dentures? Don't worry – you can explore other tooth replacement options! Some of those available solutions are:
Dental Bridges – This is ideal for patients who are only missing one or more teeth. As the name entails, a dental bridge "bridges" the gap where you are missing your tooth.
Dental Implants – For more stability, you can opt for a dental implant. The titanium post is inserted into the jawbone and a customized restoration is placed on top to complete your smile. Keep in mind that if you want to opt for implants, you are required to have sufficient jawbone tissue.
Learn More About Dental Bridges
Types of Dentures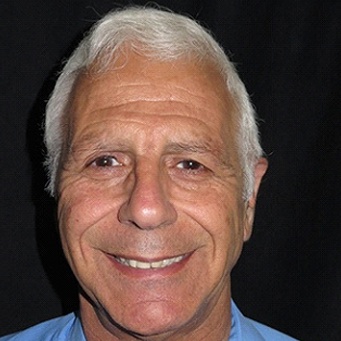 Dr. Jason Tubo, an experienced dentist in Whitinsville, provides 3 different types of dentures to meet the needs of a wide range of patients. Thanks to the latest technology, these prosthetics are more comfortable and lifelike than ever before. After a consultation, Dr. Tubo will recommend one of the following treatments:
Partial Dentures
Partial dentures are perfect if you've lost multiple teeth throughout your smile. We custom-make our partial dentures to fill in the gaps like missing pieces in a puzzle. The base is made of acrylic attached to artificial teeth, and the prosthesis is held in place with wires that use the natural parts of your smile for support.
Full Dentures
If you've lost all or most of your teeth, a full denture will restore the look and feel of your smile. It's made up of a gum-colored base attached to prosthetic teeth. Instead of using wires, full dentures rest on top of your gums, being held in place with natural suction or denture adhesive.
Implant Dentures
Implant dentures combine the best of both worlds to give you a stable, strong, and lifelike smile. Using an average of 4 to 6 dental implants, we can anchor your denture directly to your jawbone instead of relying on suction for stability. The result is a smile that allows you to chew, speak, and grin with total confidence. The best part is that Dr. Tubo offers the entire treatment at the same convenient location.
The Benefits of Dentures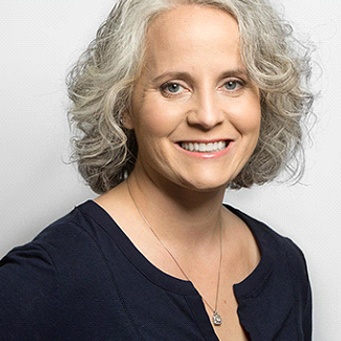 After getting dentures, you'll enjoy many advantages, including:
Appearance: We use high-quality materials that allow the prosthetic teeth to mimic the natural appearance of your original smile.
Diet: Dentures allow you to eat a more varying diet for better nutrition and quality of life.
Convenience: Dentures are often more cost-effective and easier to maintain than other options.
Custom: Our dentures are custom-made to your exact specifications, allowing you to speak, smile, and chew with comfort and confidence.
Denture FAQs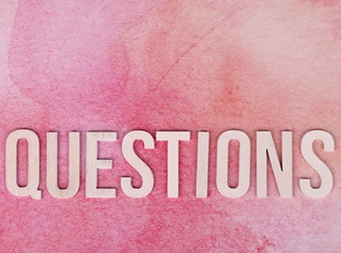 Dentures in Whitinsville have been used for generations to replace missing teeth. Although they are a tried and proven solution, it is normal to have some concerns before you are ready to commit to them. We understand you might be a little apprehensive, but you don't have anything to fear. Here are the answers to the most frequently asked questions to feel confident in your investment.
Can I sleep with dentures in my mouth?
Your dentist will instruct you to wear your dentures for 24 hours after receiving them, but then get in the habit of removing them nightly. Although you don't want to be caught without your teeth, your oral health and the lifespan of your denture rely on taking them out. Dentures will restrict blood circulation to your gums. Sores, inflammation, and infections can occur if the soft tissues aren't given time to receive the nutrients they need to stay healthy. Taking your dentures out before heading to bed allows your gums to recuperate. It is best to remove and clean them well before calling it a night. Don't forget to place them in an overnight soaking solution to kill any bacteria while keeping them moist as you sleep.
Do I use regular toothpaste to clean my dentures?
Although your dentures will closely mimic your real teeth, you can't clean them the same way. Abrasive dental products can cause small scratches on your dentures, which can trap food particles and plaque. Not only can this affect their appearance, but it can also lead to odors and compromise the life expectancy of your dentures. Your dentist will recommend using a soft-bristled toothbrush and mild hand soap or dishwashing liquid to clean them. Never use hot water when cleaning or rinsing your new teeth because it can cause them to warp. You can also purchase OTC cleaning kits tailored to denture wearers.
Do dentures always cover the upper palate?
Some patients are concerned about upper dentures diminishing the taste of food if they cover the upper palate, but there are many styles to choose from. Your denture dentist in Whitinsville will learn more about your preferences during your consultation to help you choose the best type for your needs and lifestyle. As an alternative to a prosthetic that covers the palate, you can choose a style with a horseshoe shape, like those used for the lower arch or along with dental implants.
Can I still eat steak with dentures?
It is entirely possible to eat steak with dentures, but your dentist will recommend having tough meats in moderation. They put more wear and tear on your denture because they require more chewing. This can also lead to sore gums and jaw pain. If you can't resist a juicy steak, cut it into small pieces to make it easier to chew. Although suction is all your dentures need to stay in place, an adhesive can provide added support and security when eating meats that require a lot of chewing.