Dentist Near Northbridge, MA
Quality Dentistry in a Convenient Location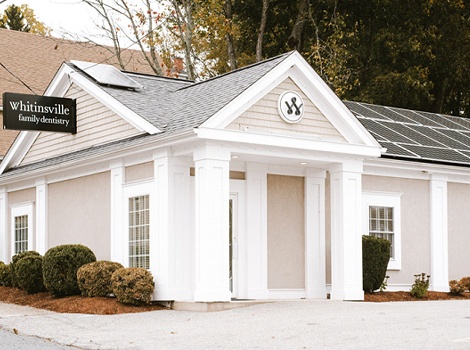 If you're looking for a quality dentist near Northbridge, MA, you've found the right place. Located just south of Northbridge, we are less than 10 minutes away. Our convenient location combined with our quality care, advanced technology, and experienced dental team make Whitinsville Family Dentistry an easy choice for you and your family's oral healthcare needs. We believe that your entire family should be able to receive treatment under the same roof, which is why we provide everything from cosmetic dentistry to orthodontics and so much more.
Why Choose Whitinsville Family Dentistry?
MAGD Awarded Dentist
All Dentistry Under One Roof
State-of-the-Art Dental Technology
Meet the Dentists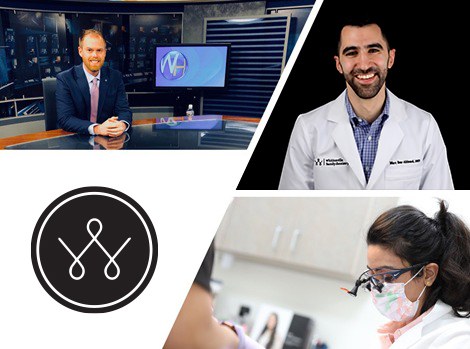 We are fortunate enough to have not only one, but three experienced and trained dentists to give our patients the quality treatments they need.
Dr. Jason R. Tubo
Awarded Mastership with the Academy of General Dentistry, Dr. Jason R. Tubo has already received one of dentistry's most prestigious accolades. He has always remained current with the latest techniques and technology by taking continuing education courses. He has even published a book that details over 50 of his most advanced cosmetic, surgical, and reconstructive cases. As he continues to serve patients in Northbridge and the surrounding areas, he donates his time in the form of dental education for patients in Chile and Guatemala.
Dr. Swati Agnihotri
Dr. Agnihotri is a native Canadian who loves caring for the patients in her new community. She is especially excited to welcome more patients from Northbridge! She received her Doctor of Dental Surgery Degree at Boston University and participates in continuing education courses to stay up to date on what's going on in the field. Dr. Agnihotri has already developed a reputation for her caring and gentle touch, making her a great choice for children or patients with dental anxiety.
Dr. Marc Bou-Abboud
Dr. Bou-Abboud comes to us from Beckley, West Virginia, and he earned his dental degree from the Boston University Henry M. Goldman School of Dental Medicine, graduating magna cum laude. During his time as a student, he served as a teacher's aid for endodontics and was given the Dr. Joseph P. Speranza Memorial Award for his dedication to excellent patient care and concern for his fellow students. Today, he is an active member of the American Dental Association and Massachusetts Dental Association.
Services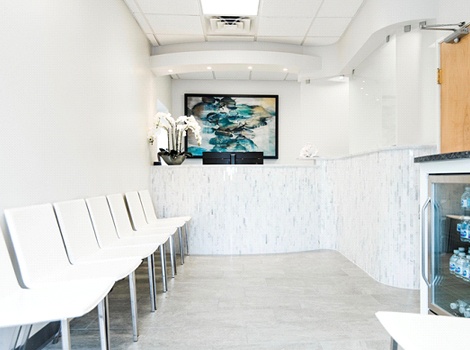 At Whitinsville Family Dentistry, we offer a wide range of services to give our patients the treatments they need. We have regular preventive and restorative options, including:
Children's dentistry
Periodontal therapy
Laser dentistry
Dental crowns
Tooth-colored fillings
Oral cancers screenings
Cosmetic Dentistry
For patients who have flaws and imperfections they wish would just disappear, we offer beautifully custom-made porcelain veneers. These thin shells of dental porcelain can correct almost any cosmetic issue. We also have dental bonding, a quick, easy, and affordable way to repair slight chips and cracks in teeth. Another cosmetic service that more and more patients want is metal free restorations. Now, you can receive strong and beautiful repairs without the appearance and sometimes even dangers of metal and amalgam in the mouth.
We offer other cosmetic services like teeth whitening, but an area that sets us apart from most dentists is that we provide treatments like Botox. We want all of our patients to feel confident in their beautiful smile, and sometimes that requires changes in the face around it.
Dental Implants
For patients in Northbridge missing one or more teeth, we have the best solution available. Dental implants give us a way to replace teeth from the root up for healthy and beautiful restorations. These tiny titanium posts are placed in the jawbone to support and stabilize a dental crown, bridge, or even dentures. This advanced service has many unique benefits, both for your appearance and wellbeing, which is why we are proud to offer dental implants.
We can use dental implants to replace one tooth, multiple teeth, or even an entire row of teeth. Besides the aesthetic and functional benefits, dental implants provide a much more significant advantage for older patients. Because they're rooted in the jaw, they stimulate the jawbone to prevent it from deteriorating after tooth loss.
Advanced Technology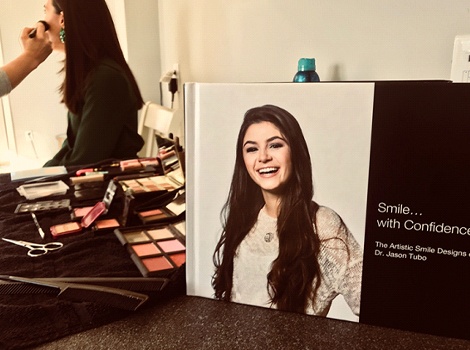 Modern dentistry offers patients a way to receive care that is quicker, more quality, and more consistent than ever before. At Whitinsville Family Dentistry, we are committed to providing our patients with top of the line dental technology for the best treatment options. Our all digital X-Rays eliminate unnecessary radiation while our digital impression system gets rid of annoying and messy dental putty. But our technology doesn't stop there!
We also have a state of the art CEREC machine, which allows us to create personalized dental restorations in a matter of minutes. Gone are the days of multiple dental appointments with weeks in between them. At our practice, you can come in needing extensive dental work and leave with a beautiful and strong crown.
Our Reviews
Learning about our practice from us is one thing, but it's another to hear directly from our patients. With almost 250 5-Star Google Reviews, we are happy to let our patients speak for our work. Here are some of our favorites:
"Whitinsville Family Dentistry is BY far the best dental care available in Central (and probably all) of Massachusetts! Last year I had to go elsewhere which resulted in a two-day migraine and a misdiagnosis. Additionally, these dentists participate in volunteer dentistry in Third World countries. Invest in your smile and know that your support is Paid Forward." -Melissa Aldrich
"I have worked with many different dentist offices and Dr. Tubo and his staff are over and above when it comes to skill level and service. I have found my final destination for anything dentistry." -Kevin Porter
"I've been a patient of Whitinsville Family Dentistry for over 20 years! The doctors are extremely knowledgeable. The staff is friendly and professional. The office is modern and comfortable. They're able to provide extensive dental services with their state-of-the-art equipment. I highly recommend this dental practice." -Deborah Purcell
Schedule an Appointment
Are you ready to experience the difference we can make? Call our office to talk to our friendly front desk staff. They'll talk to you about your needs and then schedule your appointment. We are located conveniently at 12 Prospect St, Whitinsville, MA 01588, which is almost a straight shot down 122. After a few minutes southbound, you'll make a right on Church St and you'll see us on the righthand side. We are near a handful of restaurants, and Northbridge patients love Harry's Famous Pizza located just next door. If you have any questions or need additional directions, feel free to call our office!