About Our Whitinsville Dental Office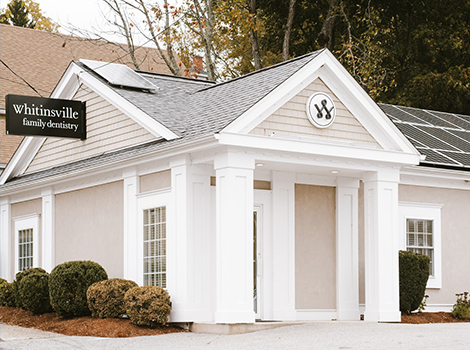 Welcome to Whitinsville Family Dentistry, where the dentists stand by their work, offer the cutting edge in dental technology, and actually take the time to listen to your needs. We customize each plan to you exactly, ensuring that we comprehensively address your dental concerns the first time. As you peruse our website, you'll find many patients of ours who have benefited from our dentistry. We hope to make your experience just as positive as theirs!
Our dental office caters to those who appreciate tailored service, which is exactly what you can expect regardless of the type of treatment that you need. Whether you need help getting your oral health back on the right path or cosmetic treatment to create a smile that you're proud to show off to others, Whitinsville Family Dentistry has the solutions you're looking for. Don't wait to give our dental office a call; we can't wait to meet you and your family as you establish your new dental home!
Award Winning Smile Gallery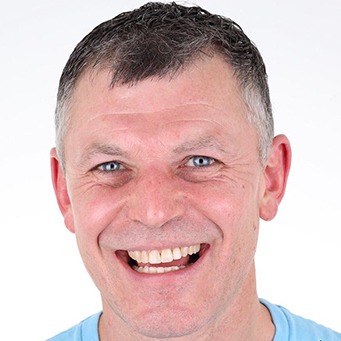 As you look through our multiple before and after photos, you'll quickly learn that our website uses no stock photography to highlight patients' treatments. That's because Drs. Tubo, Agnihotri and Bou-Abboud stand behind their work and are proud to show new patients what they can expect when they visit. Whether you need a few teeth covered with durable dental porcelain or an entire row of teeth replaced with dental implants, our award-winning dentistry is sure to make your smile worth flashing!
All Dentistry Under 1 Roof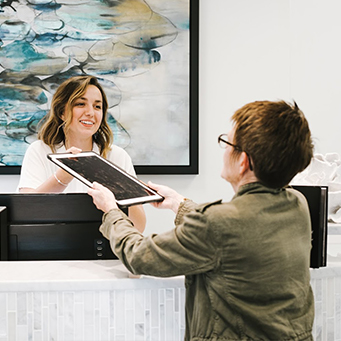 Far too often, dentists are forced to send their patients to other dental offices in order to have a treatment completed. This is particularly common with dental implants, which require surgical expertise to accomplish. Not only can you get all steps of your implant treatment completed in our one dental office, but you can take advantage of many dental services and technologies you wouldn't typically expect at the dentist! It saves you time, money and makes communication with your doctor easier in the long run.
Incredibly Caring Dental Team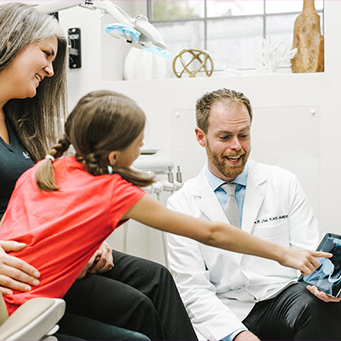 If you've ever avoided the dentist because you didn't like how cold or uncaring they were during your visit, you can adjust your expectations when you visit Whitinsville Family Dentistry. We'll always take the time to listen and address any concerns you may have. It doesn't matter if your appointment is catered towards something as simple as a dental exam and cleaning or a full smile makeover, we'll confirm all of your needs upfront and provide our professional recommendations.
State-of-the-Art Dental Office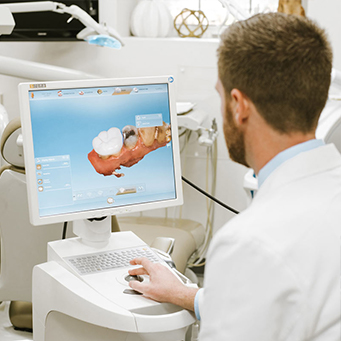 We wouldn't be able to say we are on the cutting edge unless we had the technology to back it up. With advanced digital impression scanners like PrimeScan and the CEREC Omnicam, laser dental tools like the Solea CO2 laser, and 3D X-ray technology like the Galileos CT Cone Beam Scanner, it is possible to accomplish everything you need in terms of dental care. Overall, you can expect a more detailed, comprehensive and effective treatment outcome when the right technology is guided by the right expertise.