Advanced Dental Services & Technology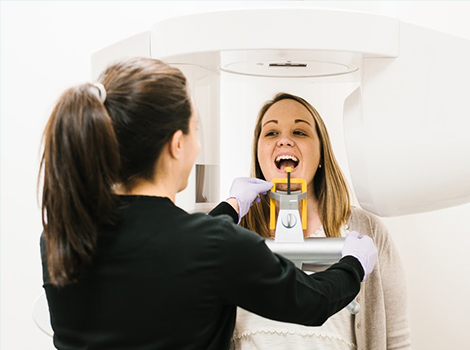 Staying on the cutting edge is incredibly important to our dental office, whether it's in education or technology. Part of our promise to patients is making sure that we're doing everything possible to create the most positive dental care experience we can, and that means providing a wide array of dental technology proven to enhance your treatment outcome. Below, you'll learn exactly what technology we use and how it can benefit your next dental appointment.
Intraoral Camera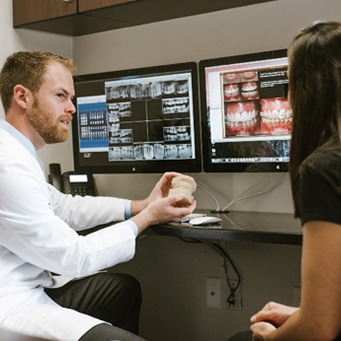 Have you ever wondered exactly what your dentist sees during your exam? Our intraoral and extraoral cameras are designed to do exactly that. These handheld devices capture detailed images of your oral cavity, giving you a chance to view the exact condition your oral structures are in, including your teeth, gums, throat, tonsils and other essential areas. After capturing, these images are displayed on a nearby monitor, giving the dentist a chance to explain them in greater detail.
Digital X-Rays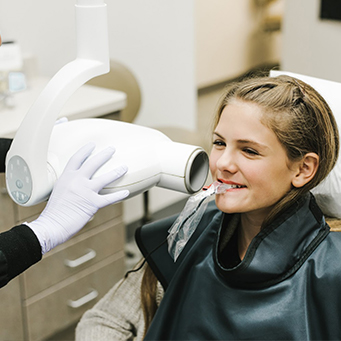 With the advent of digital X-rays, gathering valuable information about the underlying structures in your mouth just got a whole lot easier. For one, there's no need to develop film just to get a clear picture, which was often a time-consuming process. Today, we can capture digital X-rays in less than a minute and with significantly less exposure to radiation to boot. In fact, we can reduce exposure as much as 80 percent!
CT / Cone Beam Scanner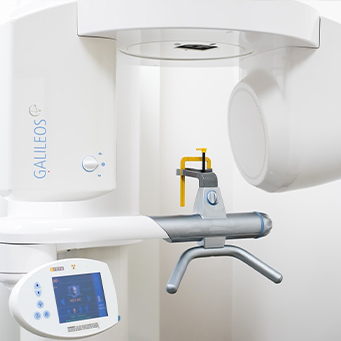 Sometimes, a two-dimensional image of your mouth's bone and soft tissue isn't enough to complete treatment. This is especially true for dental implants, which require exceptional detail to ensure successful placement. The Galileos CT Cone Beam Scanner allows us to capture a 3D cross-section of your teeth, jaw, and other areas for a more comprehensive examination and treatment planning. Plus, it only takes one minute to complete, so we can get started on your treatment sooner.
SICAT Implant Surgery Guides
With any surgery, the more predictable the treatment is, the more successful it will be. Part of improving predictability is taking all the necessary steps to plan the surgery, which is why we're excited to offer implant surgery guides from SICAT. Whether you're having single implants placed or implant-retained dentures, these guides ensure that placement is as smooth as possible, no matter how complex your case may be.
Digital Impression System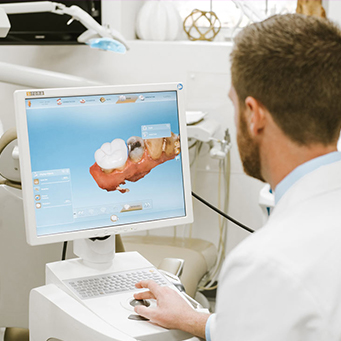 If you've ever needed a dental crown, you probably had to bite into gray, putty-like impression material that tasted quite unpleasant. Even worse, you probably had to take multiple impressions just to get an accurate mold. With the help of our digital impression systems, we can completely remove the step of biting into putty and create a more detailed 3D model of your teeth, gums, and jaw. This can be used to create crowns, bridges and other restorations designed to restore teeth.
Soft Tissue Laser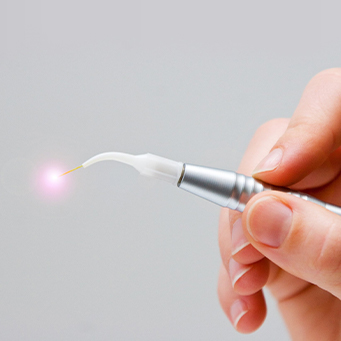 Metal dental tools have been the standard for many treatments, including scaling, root planing and other therapies designed to target the gums. Unfortunately, these tools can be rough on gum tissue. In order to reduce necessary healing time and make your treatment overall more comfortable, we utilize the Solea CO2 dental laser. This highly advanced, handheld device works to remove decayed and infected gum tissue in a more precise way, allowing for more conservative gum therapy.
SOLEA® Hard Tissue Laser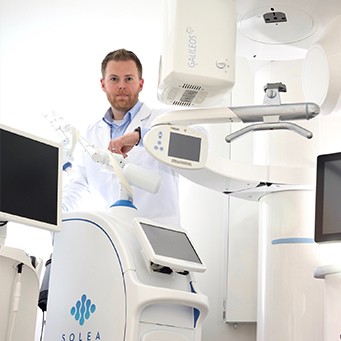 SOLEA is the first CO2 dental laser system cleared by the FDA, and it offers a uniquely powerful wavelength that our team uses to carry out dental procedures more comfortably and accurately than ever before. Better yet, it's virtually painless! Most of our patients don't even require any anesthesia to feel at ease throughout the procedure. The incredible precision of the technology allows us to preserve the maximum amount of healthy dental structure when treating cavities, and the tooth remains stronger for the long-term. You also no longer have to worry about uncomfortable stitches or tediously long healing periods.