Children's Dentistry – Whitinsville, MA
Helping Your Youngest Protect Their Smile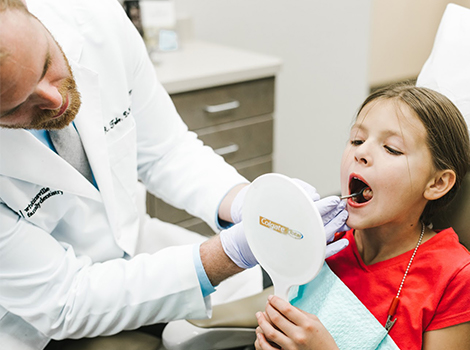 Oral health is important at every stage of life, but in many ways, it's crucial for your youngest family members. The dentists and team members at Whitinsville Family Dentistry want to make your child's visit as comfortable and accommodating as they can. Our preventive services are sure to protect their oral health for many years to come and reaffirm the importance of routine dental checkups. Get your child's appointment scheduled today and establish their new dental office home for comprehensive children's dentistry in Whitinsville!
Why Choose Whitinsville Family Dentistry for Children's Dentistry?
Frenectomies/Lip & Tongue-Ties Performed Onsite
Friendly and Welcoming Dentists and Dental Office
Oral Conscious Sedation Available
Dental Checkups & Teeth Cleanings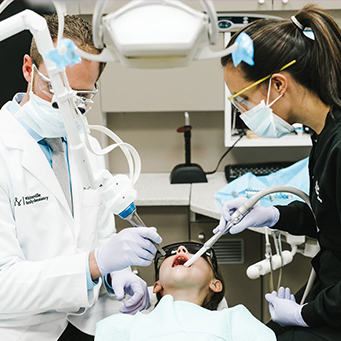 Many parents aren't sure at what age they should be bringing their child in for checkups and cleanings. The fact is they should be visiting within six months of their first tooth erupting or by their first birthday. Keep in mind that this initial checkup is more intended to keep parents informed on future treatments they may need as well as proper oral care habits to keep in mind. Of course, we'll also perform a very brief exam and remove any plaque or tartar we do catch during the appointment.
Fluoride Treatment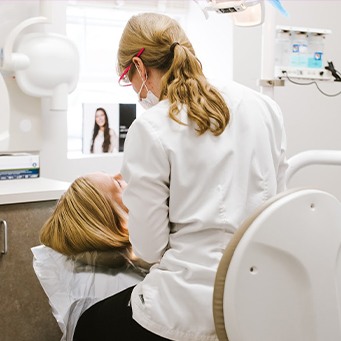 As part of your child's cleaning, we typically recommend a fluoride treatment to provide additional protection to their teeth. Fluoride is an essential mineral for fighting cavity-causing bacteria, keeping enamel strong, and preventing future tooth decay. Since children are at higher risk overall of developing cavities, this simple yet incredibly effective treatment can mean the difference between keeping their smile healthy and dealing with the discomfort of a cavity throughout the day.
Dental Sealants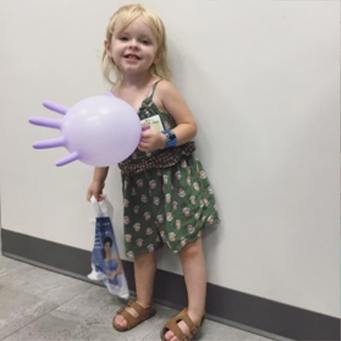 Many teeth are more vulnerable to decay and cavity development than others, including the molars and premolars. When it comes to tooth decay, these teeth are the first to become affected. To combat this, our dental office uses composite resin to cover and seal these teeth away from food debris and cavity-causing bacteria. Dental sealants have been proven to reduce the risk of decay and make your child's life easier as they hone their brushing and flossing technique in between professional cleanings.
Frenectomies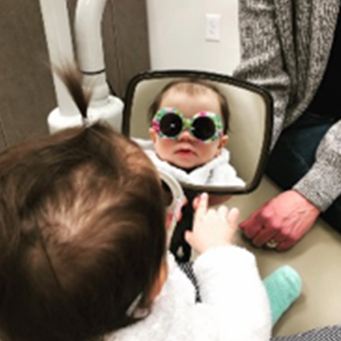 You've probably never noticed the small bit of connective tissue that attaches your child's lips to their mouth. In some cases, this tissue can be much larger than it should be, making it extremely difficult for them to move their mouths properly or latch during breastfeeding. With the help of a highly precise soft tissue laser, we can reduce the size of this tissue, known as the frenulum, giving your child free reign of their mouth.
Non Nutritive Habits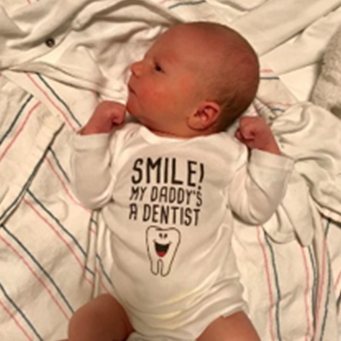 Thumb-sucking and tongue-thrusting may seem harmless at first, but these non-nutritive habits can actually have a negative effect on your child's oral development. For example, thumbs-sucking past the age of four can cause an open bite to develop. Open bites can increase your child's risk of developing TMJ disorder and chronic jaw pain. Thankfully, our dentists can help your child reduce these habits and protect their long-term oral development.