December 17, 2020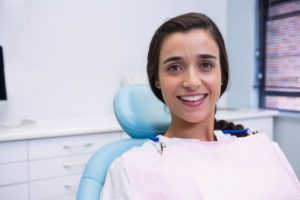 Are you in need of a tooth replacement? You're probably in the middle of researching your best option. Surely, you've come across dental implants during your search—they're one of the most popular solutions available. However, they tend to come with a higher price tag. So are dental implants worth the cost in Whitinsville? Read on to get your answer!
But First, What Exactly Are Dental Implants?
Before learning whether or not they're worth the cost, it's important to understand what they really are. Dental implants are small titanium posts that are surgically placed in the jawbone to act as an artificial tooth root that supports various restorations based on the number of teeth that you're missing. Made of titanium, which is a biocompatible material, dental implants fuse to the jawbone and become a permanent part of the body.
Are They Worth the Cost?
While dental implants usually come with a higher price compared to other replacement options, their unique set of benefits make this solution well worth it. These advantages include:
Bone Health
Dental implants are the only tooth replacement that stimulates your jawbone to prevent it from deteriorating after tooth loss. When you lose teeth, your bone misses some of the stimulation it was getting from the roots, causing it to shrink over time. This can not only lead to additional tooth loss, but it will result in an older, more sunken-looking facial appearance.
Function
Unlike dentures that slip and slide when you're speaking, eating, or smiling, dental implants are rooted firmly in the jawbone! This means you can eat all of your favorite foods and use your smile with the peace-of-mind that it feels and functions just like your natural one.
Longevity
The longest lasting tooth replacement option, you can enjoy dental implants for a lifetime with proper care. In fact, this advantage may even SAVE you money in the long run from avoiding replacements. Plus, dental implants will save you from extra costs that come with additional lost teeth, bone grafting, and other necessary treatments when the jawbone shrinks.
Confidence
Do you hide your smile in social or professional settings because of your missing teeth? Maybe you feel self-conscious about the way you speak with your dentures. Dental implants provide you with a serious self-esteem boost by allowing you to grin, talk, and chew with confidence. Gone are the days of hiding your smile for photos and avoiding public speaking!
Ready to make an investment in your smile and improve your life in the process? Don't let the cost of dental implants in Whitinsville hold you back. Contact your dentist to unlock these amazing advantages!
Meet the Dentist
Dr. Jason Tubo is a friendly dentist with advanced training that allows him to place and restore dental implants at Whitinsville Family Dentistry. He was awarded Mastership with the Academy of General Dentistry (MAGD), which is one of the most prestigious recognitions for exceptional patient care. To schedule an appointment, he can be contacted through his website or by phone at (508) 234-8107.
Comments Off

on Are Dental Implants Worth the Price Tag? Find Out!
No Comments
No comments yet.
RSS feed for comments on this post.
Sorry, the comment form is closed at this time.