November 21, 2020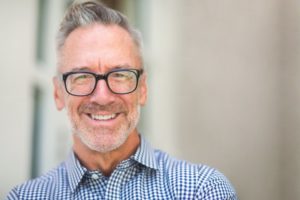 Dental implants have quickly become one of the most popular tooth replacement options because of their amazing benefits. One of their advantages is the predictability—dental implants have a success rate of about 98%. However, there are still some factors that can lead to implant failure, which is why your dentist has included 5 common habits to avoid after restoring your smile.
#1. Skipping Dental Checkups
One of the problems that can affect dental implants is gum disease because it damages the supportive tissue around the implants. However, routine checkups and cleanings are a great way to stay on top of your oral health while protecting your new smile. Your dentist will carefully check your implants and the health of your gums, making any adjustments necessary along the way to keep you looking and feeling good.
#2. Forgetting to Floss
Dental implants can't get cavities, but that doesn't mean that flossing isn't important. Make sure that you don't forget to floss because plaque and bacteria can build on the gumline and cause infection. The gums are key when it comes to the success of your dental implants, keeping them stable and in place, which is why it's vital that you floss your teeth once a day.
#3. Smoking
Smoking is bad for your natural teeth, but did you know it's even worse if you have dental implants? Tobacco use makes it more difficult for your bone to grow and fuse to the implants. Plus, smoking increases your risk of gum disease and other oral health issues like discolored teeth.
#4. Chewing Non-Food Items
Do you ever bite your nails or chew on pens? What you may think of as a not so serious, nervous habit can actually cause serious damage to your dental implants. Chewing on non-food objects can break or crack your restorations, but it can also loosen the implants and affect the bone that supports them.
#5. Using Your Teeth as Tools
Your smile should only be used for speaking and eating! When you use it for anything else, you're putting it at risk of dental emergencies like chipped, cracked, or lost teeth. Especially around the holidays, it can be tempting to use your teeth as tools when opening packages, cards, or even bottles. However, especially for those with dental implants, this can be extremely harmful to the smile.
While dental implants have one of the highest success rates in dentistry, it's still your responsibility to keep them safe. Remember these habits to avoid so you can enjoy a healthy, beautiful, and strong set of teeth!
Meet the Dentist
Dr. Jason Tubo is a skilled dentist with extensive experience and training that allows him to place and restore dental implants at the same convenient location you receive checkups and cleanings. He has even published a book that exhibits over 50 advanced cosmetic and surgical cases. To schedule an appointment, he can be reached through his website or by phone at (508) 234-8107.
Comments Off

on Avoid These 5 Habits to Protect Your Dental Implants!
No Comments
No comments yet.
RSS feed for comments on this post.
Sorry, the comment form is closed at this time.