August 30, 2020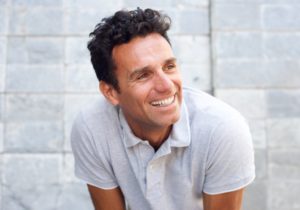 Over the last 50 years, the dental implants process has been almost perfected with a success rate of around 95%! This is one of the reasons why dental implants are such a popular tooth replacement option. However, their success wouldn't have been possible without the modern technological advancements that help your dentist treat patients with dental implants. Read on to learn about the most innovative dental implant technology in Whitinsville and why it's so important.
Digital Implant Planning
Utilizing the latest dental software, your dentist can take a digital impression of your smile and missing teeth, which is used as a map to plan your entire implant case. This allows your dentist to custom make the implants, abutments, and even 3D versions of your restorations as a digital "test run" before your actual implant surgery. This digital implant planning leads to the most precise and efficient results, boosting the success rate of the procedure overall. It also helps your dentist figure out if you need any bone grafting to make the procedure possible.
Computer Guided Dental Implant Surgery
One of the most significant advancements made in dental implants is that this digitally planned placement can now be transferred to the real world for amazing results. This is done through guided surgery, where your dentist uses the planning software to 3D print the implant guide. This has been found to be the most precise way of placing dental implants, decreasing the number of surprises your dentist may face throughout the surgery.
Antibacterial Coating
One of the more recent breakthroughs is the development of an antibacterial coating product. Foods that are high in acid content can cause erosion on your natural teeth and your implants. While not widely available, an antibacterial coating can increase the longevity of dental implants. This gives patients more freedom to enjoy all of their favorite acidic foods and drinks without worrying about damaging their replacements.
This advancement combined with a good dental hygiene routine could help you enjoy your dental implants for the rest of your life. Just be sure to brush your teeth twice a day for two minutes each session and floss once to maintain your healthy smile.
Now that you know more about what makes dental implants so successful, you can feel confident if you choose this option to replace your missing teeth.
About the Practice
At Whitinsville Family Dentistry, we have a team of 4 dentists, including Dr. Jason R. Tubo who is our in-house dental implant expert. He can place and restore dental implants at his office to eliminate the need for visiting multiple practices. He uses the latest dental implant technology for exceptional and predictable results. If you have any questions, he can be reached through his website or by phone at (508) 234-8107.
Comments Off

on The Most Important Dental Implant Innovations
No Comments
No comments yet.
RSS feed for comments on this post.
Sorry, the comment form is closed at this time.