May 21, 2020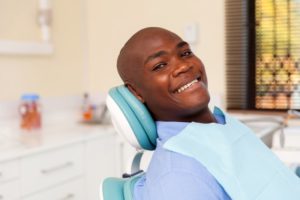 During the COVID-19 pandemic, you're probably doing all you can to lower your risk of being affected. Social distancing, extra cleaning precautions, and changes in your routine are just some of the steps you may be taking. But what if you need to go to the dentist? Is it safe? The answer is yes! Dental practices are incredibly safe and clean because they follow strict precautions from the CDC. However, Whitinsville Family Dentistry has put in place some advanced safety measures to ensure the health of their patients and staff. Keep reading to learn about what your dentist in Whitinsville is doing during COVID-19 to give you peace-of-mind if you need to visit their office.
Starship Enterprise Air Quality
Your highest risk of exposure to the virus is through particles that travel in the air. That's why Whitinsville Family Dentistry is committed to the highest standards of purified air. Photochemical and electrostatic air purifiers have been installed in every single room, which comes in addition to large Molekule systems in the common areas since 2018.
Negative Pressure Isolation
Additionally, Whitinsville Family Dentistry is one of the first two practices in Massachusetts to install independent "Negative Pressure" isolation and air purification systems during the COVID-19 pandemic. Negative pressure isolation and air purification systems send the air in each room through oxidizers and ionizers, which eliminates any (theoretical) particles containing virus in the air. The air in each room is exchanged at minimum 12 times an hour, allowing patients and staff members to relax and breathe with confidence. Lastly, it means that the air in your room won't travel to the next, and each patient will enjoy fresh air for complete safety.
These steps taken makes the air quality in Whitinsville Family Dentistry one of the best on Earth! With the combination of the negative pressure, photochemical and electrostatic air purifiers, and more, the air quality is closer to that of the Starship Enterprise!
Dr. Tubo's Long-Term Commitment to Safety
While Dr. Tubo has gone above and beyond when it comes to new steps to lower risk of the Coronavirus, there are other precautions he has taken years ago that you may not find at other offices, including:
Small reception area with a focus on getting patients into the treatment room as soon as possible
1+ hour appointments so Dr. Tubo and the rest of the team is focused on one patient at a time
Obsessive cleaning and sterilization far beyond the CDC's recommendations
High Volume Evacuation (HVE) systems in each room to keep patients comfortable and prevent spread of COVID-19
Now that you know about the advanced safety measures Whitinsville Family Dentistry is taking during the Coronavirus, you can feel safe and relaxed if you or a loved one needs dental care.
About the Practice
Dr. Jason R. Tubo leads our team of 4 expert dentists who are more committed than ever to the health and safety of their patients. If you have any questions regarding the new safety protocol at Whitinsville Family Dentistry, or if you want to schedule an appointment, don't hesitate to contact our office through our website and by phone at (508) 234-8107.
Comments Off

on How Dr. Tubo is Keeping His Patients & Staff Safe During COVID-19!
No Comments
No comments yet.
RSS feed for comments on this post.
Sorry, the comment form is closed at this time.