Dental Implant Technology – Whitinsville, MA
State-of-the-Art Dentistry for Amazing Results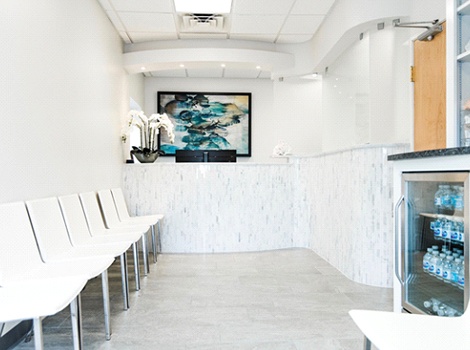 Dental implants have a history of predictability with an incredibly high success rate. However, as technology has progressed, dental implant placement and restoration have become even more successful than before. Dr. Tubo uses 3D CT scanning and guided dental implant surgery for unmatched precision, beautiful results, and lasting smiles, making it easier than ever for patients to enjoy this tooth replacement option. Keep reading to peak behind the curtain of what makes dental implant surgery at Whitinsville Family Dentistry so special.
3D CT Scanning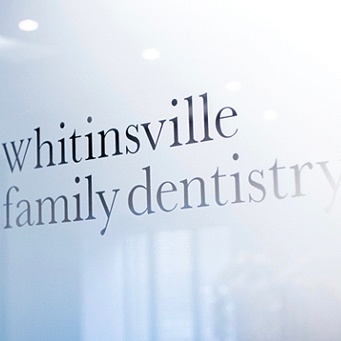 In some cases, 2D images and the naked eye are not enough to see the full picture. This is truer with dental implants than other procedures because it involves surgical placement in the jawbone. The Galileos CT Cone Beam Scanner allows us to capture a 3D cross-section of your teeth, jaw, and other areas of your mouth for a more comprehensive approach. This also eliminates the need for the messy putty used in the past. Instead, we can use digital impressions to plan your implant treatment! From the beginning, we can start with a precise map of your smile, so the treatment process goes as smoothly as possible.
Guided Dental Implant Surgery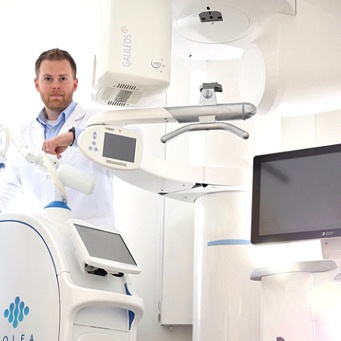 Are you ready to take advantage of our wonderful technology? Contact our office to schedule your consultation and begin your journey toward a full and healthy smile.